Nikah Nama| Nikah Nama Service In Pakistan | The Important Of Nikah Nama
Nikah Nama Insights at CourtMarriage.Website
Step into the world of profound commitment and legal sanctity as you explore the realm of Nikah Nama at CourtMarriage.Website. We are dedicated to providing you with comprehensive information and guidance on the importance, significance, and legal aspects of Nikah Nama in Pakistan. We understand that Nikah Nama is not just a legal document; it represents the sacred marriage bond in the eyes of Islam and the law.
What Awaits You with Nikah Nama:
In-Depth Insight For Nikah Nama:

Delve into the rich history, significance, and legal intricacies of

Nikah Nama in Pakistan

.

Seamless Guidance for Your Nikah Nama:

  Our step-by-step guidance ensures a seamless Nikah Nama registration process, irrespective of location.

Legal Advocates For Nikah Nama:

Access legal experts specializing in Nikah Nama matters, addressing your unique concerns and inquiries.

Unveiling Nikah Nama FAQs:

Explore our comprehensive FAQ section, unraveling the common queries and challenges surrounding Nikah Nama.

Stay Current:

Keep your knowledge up-to-date with the latest developments in Nikah Nama law and related regulations in Pakistan.
Services We Offer For Nikah Nama
Nikah Nama Documentation:

Assist couples in preparing and drafting their Nikah Nama, ensuring that it adheres to legal requirements and Islamic traditions.

Nikah Nama Registration:

Provide guidance on

registering Nikah Nama

with the relevant authorities and support completing the necessary paperwork.

Nikah Nama Consultations:

Offer one-on-one consultations with experts to address questions and concerns and provide personalized advice related to Nikah Nama.

Nikah Nama Translation:

Provide translation services for Nikah Nama documents for couples with non-Urdu-speaking backgrounds.

Legal Verification:

Offer services to ensure Nikah Nama documents comply with Pakistani marriage laws and regulations.

Documentation Assistance:

Help couples gather and prepare the required documentation for the Nikah Nama registration process.

Islamic Guidance For Nikah Nama:

Offer information on Islamic traditions and requirements related to Nikah Nama, helping couples understand the religious significance.

Information Resources:

Create and maintain a comprehensive library of articles, guides, and FAQs related to Nikah Nama for self-help and information.
Introduction to Nikah Nama
Nikah Nama is an essential document in Islamic marriage. It outlines the rights and responsibilities of both parties, ensuring a legal and valid union. Understanding the purpose and contents of Nikah Nama is crucial for couples planning to tie the knot in Pakistan. Let's dive into its significance!
What is Nikah Nama?
Nikah Nama is a legal document that serves as proof of marriage in the Islamic faith. It contains vital information about the bride and groom, attorneys, witnesses, and other essential details. This document holds excellent significance in Pakistani family laws and is crucial in ensuring the legality and authenticity of marriages.
Purpose of Nikah Nama
The Nikah Nama, also known as the marriage contract, serves several important purposes. It legally documents the union between a bride and groom, outlining their rights and responsibilities. It provides proof of marriage for legal matters and ensures clarity in case any disputes or issues arise throughout the marital journey. With its significance in Pakistani family laws, the purpose of Nikah Nama cannot be understated.
Nikah Nama and Pakistani Family Laws
Nikah Nama holds excellent significance in Pakistani Family Laws. It serves as a legal document that outlines the rights and responsibilities of both partners in a marriage. Understanding the laws surrounding Nikah Nama is crucial to ensure a legally recognized and protected union.
Conditions in the Nikah Nama
Nikah Nama must include the conditions of the Nikah at the time of the Nikah or before it. The parties can, however, revise any conditions with mutual consent, and it is better to record them in writing in the form of an acknowledgment or agreement according to their nature and register it separately with the Registrar under the Registration Act, 1908.
Understanding the Nikah Nama Registration Act in Pakistan
The Nikah Nama Registration Act is crucial to getting married in Pakistan. It outlines the legal requirements for marriage registration and ensures that all necessary information is documented correctly. This act plays a significant role in safeguarding the rights and responsibilities of both parties involved in the marriage contract. By understanding this registration process, couples can ensure their union is legally recognized and protected under Pakistani law.
Contents of Nikah Nama
The Nikah Nama, or marriage contract, contains crucial information about the bride and groom, attorneys, witnesses, marriage date, divorce rights, guarantees, allowances, and more. It is a comprehensive document that ensures legal protection and proves marriage. Each clause plays a vital role in establishing the rights and responsibilities of both parties involved.
Basic Information of the Bride and Groom For Nikah Nama
When filling out the Nikah Nama, one of the essential sections is providing basic information about the bride and groom. This includes their names, ages, occupations, and addresses. Ensuring this information is accurate and complete is crucial for a smooth Nikah Nama registration process. Be sure to double-check all details before submitting your Nikah Nama!
Information of Attorneys and Witnesses For Nikah Nama
The Nikah Nama includes information about the attorneys and witnesses present at the marriage ceremony. These individuals play a crucial role in ensuring the legal validity of the document. Their names, addresses, and signatures are recorded to authenticate the marriage contract.
Date of the Marriage
The date of the marriage holds great significance in a Nikah Nama. It marks the beginning of a lifelong commitment between two individuals. This particular day is recorded in the document to ensure its legality and authenticity.
The Right to Divorce
The Right to Divorce in a Nikah Nama allows the bride and groom to dissolve their marriage if needed. This clause ensures that couples can end their relationship per Islamic principles. It provides a legal framework for divorce proceedings, ensuring fairness and protection for all parties involved.
Guarantees and Allowances
The Nikah Nama includes provisions for guarantees and allowances, ensuring the financial security of both partners. These terms outline the responsibilities and obligations of each party in terms of financial support and maintenance. It is crucial to understand these clauses to ensure a fair and equitable agreement between the spouses.
Marital Status of the Groom For Nikah Nama
The Nikah Nama also includes the marital status of the groom. This information is crucial for legal purposes and ensures that both parties know each other's previous marriages, if any. It helps in maintaining transparency and avoiding any misunderstandings in the future.
Information of the Nikkah Khawan, Date, and Fee of Registration
The Nikah Nama includes crucial information about the Nikkah Khawan, who officiates the marriage ceremony. It also mentions the date of marriage and the fee required for registration. These details are essential for legal documentation and ensuring a smooth process.
The fee for a Nikah conducted by our experienced Nikah Khawans ranges from Rs. 15,000 to Rs. 25,000, depending on factors like distance and other circumstances. Our charges for Nikah Khawan services in Karachi, Islamabad, Lahore, and Rawalpindi are consistently nominal, varying city by city.
Importance of Each Clause in Nikah Nama
Every clause in the Nikah Nama holds immense importance. Each detail is crucial for legal recognition, from basic information to marital rights and guarantees. Understanding and carefully considering each clause ensures a strong foundation for your marriage under Pakistani family laws. Be thorough and meticulous when filling out your Nikah Nama!
Online Nikah Service with Nikah Nama 
We offer Online Nikah service with Nikah Nama (Nikah Form) in English and Urdu through our Nikah Khawan from our offices in Karachi, Islamabad, Lahore, and Rawalpindi. Our Nikah Khawans (Qazis) can be booked for offline or online Nikah ceremonies/functions at your home, marriage halls, banquets, or hotels/clubs in Karachi, Lahore, Islamabad, and Rawalpindi with Urdu or English Nikah Nama and for the prompt registration of Nikah with Urdu or English Nikah Nama. The translation of Nikah Nama into English, Arabic, Persian, and other languages can be provided.

Acquiring and Updating a Computerized Nikah Nama/Marriage Certificate
Acquiring and updating a computerized Nikah Nama or marriage certificate is essential to ensure your marriage's legality and authenticity. This document is proof of your union and can be obtained from the relevant authorities. Keeping your information up-to-date on this certificate is crucial for various legal purposes.
Document Requirements for Registration Nikah
To register your Nikah Nama, you need to provide certain documents. These include the bride and groom's original CNIC, photographs, and copies of their fathers' CNICs. Additionally, two witnesses with valid CNICs are required. Ensure all the necessary documentation is ready for a smooth registration process.
If you wish to obtain a NADRA marriage registration certificate in Pakistan, you will need the following documents: 
Copy of

CNIC

(Pakistani ID Card) of the groom

Copy of CNIC of the bride

CNIC copies from the father & mother of the bride and groom

Copy of CNIC from Nikah Khawan (Molvi)

An application form (filled and signed by the applicant)
Testimonials from Happy Couples Of Nikah Nama
Testimonials from happy couples who have experienced the ease and efficiency of our Nikah Nama services are a testament to our commitment to providing exceptional support. Read what they say about their smooth registration process and peace of mind with a legally recognized marriage certificate.
Bilal and Ayesha: 

"At

CourtMarriage.Website

provided us with invaluable support when we were registering our Nikah Nama. Their team is professional, knowledgeable, and responsive. We highly recommend their services!"
Aamir and Sana:

"At CourtMarriage.Website exceeded our expectations. From consultation to document submission, their team was with us every step of the way. They truly made our Nikah Nama experience hassle-free."
Authorities that Issue the Certificate
Authorized government departments do the issuance of the Nikah Nama certificate. This vital document can be obtained in Pakistan from the local Union Council or Registrar's office. These authorities ensure your marriage is legally recognized and provide certified proof of your union.
Updating CNIC Record After Marriage
After tying the knot and obtaining your Nikah Nama, updating your CNIC record is essential. This ensures that your marital status is correctly reflected for legal purposes. Ensure you follow the required documentation process to keep your records up-to-date and avoid complications. Stay compliant!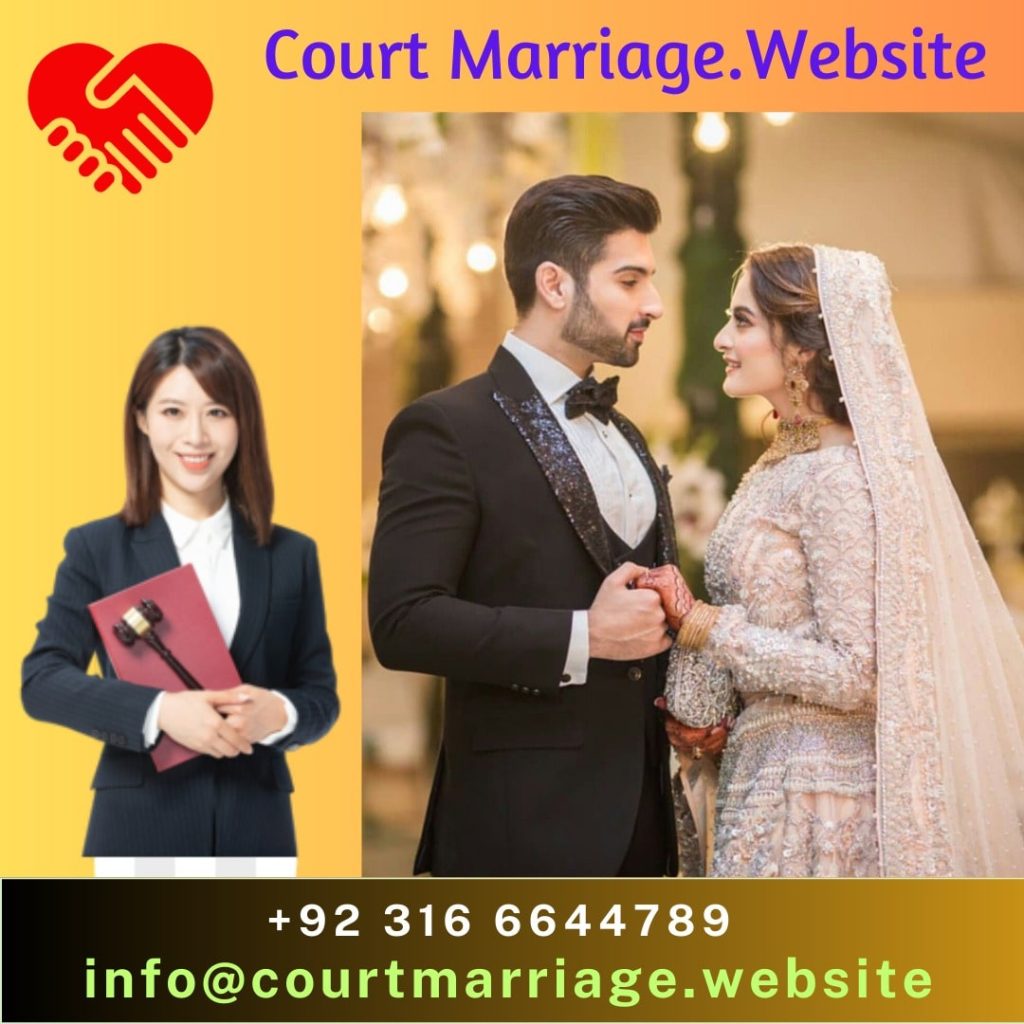 Common Issues and Solutions Of Nikah Nama
Errors in the documentation can lead to delays or rejection For Nikah Nama.

Disputes over dowry, maintenance, or custody of children may arise.

Lack of understanding about the rights and responsibilities outlined in the Nikah Nama.

Non-compliance with legal requirements for Nikah Nama registration.

Only complete or accurate information is provided on the form.





To overcome these challenges, seeking professional guidance, ensuring accurate documentation, and resolving disagreements through mediation or legal channels is essential.
Ensuring the Legality and Authenticity of Nikah Nama
To ensure that your Nikah Nama is legally binding and authentic, it is essential to follow specific steps. These include registering the document with the relevant authorities, obtaining multiple copies for safekeeping, and verifying its accuracy. These precautions will give you peace of mind, knowing that your marriage is recognized by law.
Legal Assistance for Nikah Nama Matters
Navigating the legalities of Nikah Nama can be complex. Seek professional guidance from experienced lawyers specializing in family law to ensure your rights are protected, and all necessary documentation is filed correctly. Don't face legal matters alone!
FAQ Nikah Nama
As with any legal process, questions and concerns may arise regarding the Nikah Nama. Here are some frequently asked questions about this important document:

What is the role of the bride's family in preparing the Nikah Nama?
The bride's family does not have a direct role in preparing the Nikah Nama. The groom's side primarily handles it, but both parties should review and understand its contents.

Can changes be made to the Nikah Nama after signing it?
Generally, once the Nikah Nama is signed by all parties involved, it cannot be altered or amended. Therefore, it is crucial to carefully review and ensure accuracy before signing.

Is it necessary for witnesses to sign the Nikah Nama?
Yes, two adult male witnesses of sound mind and Muslim faith must sign as witnesses on behalf of both parties during the nikah ceremony.

What happens if there are errors or mistakes in the original Nikah Nama?
In case of any errors or mistakes in an issued initial certificate, you can contact your local Union Council for correction.

How long does obtaining a computerized copy of a registered marriage certificate (Nikah nama) take?
The processing time varies depending on various factors, such as the workload of authorities responsible for issuing certificates; however, generally speaking, within 7-10 days, you will have your computerized copy ready.

What happens if one party wants a divorce after signing the NikkahNama?
In such cases where one party wants a divorce, they need to consult their lawyer so that all related procedures can be followed adequately according to applicable laws.