Nikah Khawan Servies| Nikah Khawan Services in Pakistan | Nikah Khawan Services Fee And Cost
Welcome to CourtMarriage.Website – Your Trusted Nikah Khawan Services
At CourtMarriage.Website, we understand the significance of Nikah, your trusted destination for all your Nikah Khawan needs in Pakistan! If you're planning a wedding and looking for the perfect person to officiate your nikah ceremony, you've come to the right place. Our team of expert nikah khawans is here to ensure that your special day is filled with love, joy, and meaningful traditions.
Why Choose Our Nikah Khawan Services?
We understand that every couple deserves an unforgettable wedding experience. With our team of highly skilled nikah khawans by your side, you can rest assured that your special day will be filled with love, warmth, and authenticity. 
Experienced and Knowledgeable Nikah Khawans
Our team of Nikah Khawans comprises seasoned professionals who have conducted countless Nikah ceremonies. Nikah Khawan's deep understanding of the traditions and customs ensures that your Nikah is executed flawlessly, following the sacred traditions while adhering to legal requirements.
Navigating the legal requirements for Nikah Khawan can be overwhelming. Our experts are well-versed in the legalities of conducting Nikah ceremonies, ensuring that all necessary paperwork is handled precisely and efficiently.
A Caring and Compassionate Team 
We understand the emotions and excitement that come with this significant moment in your life. Our team supports and nikah khawan you every step of the way, providing guidance, reassurance, and a warm, welcoming atmosphere.
How We Work
Consultation:

We start by understanding your unique needs and preferences during an initial consultation. This is where we get to know you and your love story.

Documentation:

We ensure that all legal documentation is handled accurately, making your Nikah ceremony legally valid.

Ceremony:

On the big day, our experienced nikah Khawans conduct the Nikah ceremony with reverence, precision, and a deep respect for tradition.

Post-Ceremony Support:

We are here for you even after the Nikah is complete, assisting with any post-ceremony requirements or questions.
About Nikah khawan: Your Trusted Marriage Officiant
Nikah khawan, a marriage officiant or Islamic wedding coordinator, plays a crucial role in solemnizing and conducting the Nikah ceremony in Pakistan. Nikah Khawans are highly knowledgeable about Islamic customs and traditions surrounding marriage. With their expertise, Nikah Khawan guides couples through the entire process of getting married according to Islamic principles. A Nikah khawan ensures that all legal requirements are met during the marriage ceremony. Nikah Khawan assists with completing the necessary paperwork, reciting the appropriate religious verses and prayers, and overseeing the signing of the marriage contract. Their presence brings an air of sanctity to this significant moment in a couple's life while upholding traditional values and rituals.
Understanding the Role of Nikah Khawan in Pakistan
In Pakistan, the role of a Nikah khawan is highly respected and integral to Islamic marriages. They act as witnesses and officiants during the nikah ceremony, ensuring that all legal and religious requirements are met. Nikah khawans not only guide couples through the process but also play a crucial role in maintaining the sanctity of marriage by upholding Islamic principles. Nikah Khawan's deep knowledge of Islamic traditions and customs ensures that every aspect of the wedding is conducted according to Shariah law. From reciting Quranic verses to leading prayers, these knowledgeable individuals make each nikah ceremony a meaningful and spiritually uplifting experience for both families.
Meet Our Nikah Khawan Experts in Pakistan
Trust is paramount when finding the perfect Nikah Khawan for your marriage ceremony in Pakistan. We take pride in introducing you to our team of highly skilled and experienced Nikah Khawan experts. Our Nikah Khawan experts understand the significance and sanctity of a Muslim wedding ceremony. Nikah Khawan is well-versed in Islamic traditions and rituals, ensuring that every aspect of your nikah is conducted with reverence and authenticity. Nikah Khawan's warm demeanor and excellent communication skills create a comfortable environment for the couple getting married and their families. Rest assured that when you choose our Nikah Khawan services, you will be guided by individuals who genuinely care about making your special day unforgettable.

Essential Nikah Khawan Services in pakistan
Regarding the essential Nikah Khawan services in Pakistan, we offer a comprehensive range to cater to your needs. Our experienced and qualified Nikah Khawans are well-versed in all aspects of Islamic marriage ceremonies, ensuring that every process step is carried out with utmost care and authenticity. From assisting with preparing legal documents to conducting the actual Nikah ceremony, our dedicated team will guide you through each stage. Nikah Khawan will also ensure that all necessary rituals and customs follow Islamic traditions. With their expertise, you can rest assured that your special day will be filled with joy and blessings as they help create an atmosphere of love and unity.

The Importance of a Nikah khawan in Islamic Marriages
Regarding Islamic marriages, the role of a Nikah khawan is of utmost importance. They are responsible for conducting the marriage ceremony in accordance with Islamic traditions and customs. A Nikah khawan ensures the marriage is performed correctly and follows all necessary procedures. In Islamic culture, union holds great significance as it is considered a sacred bond between two individuals. The Nikah khawan is vital in establishing this bond legally and spiritually. Nikah Khawan guides couples through reciting vows, signing the marriage contract (Nikahnama), and seeking blessings from Allah for their union. Their deep knowledge of Islamic teachings and rituals ensures that every marriage ceremony is conducted with respect, dignity, and adherence to religious principles.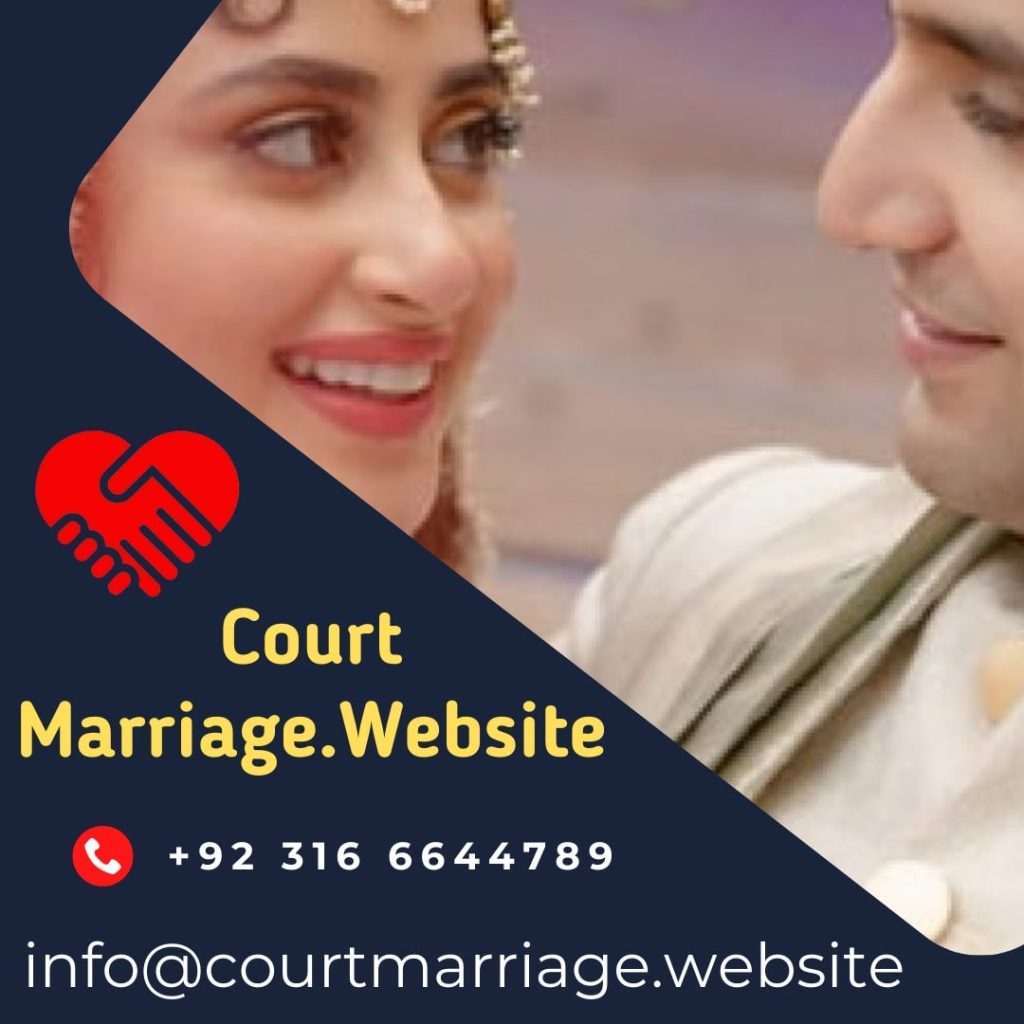 Nikah khawan Etiquette: What to Expect
When finding a Nikah khawan for your Islamic marriage in Pakistan, understanding the etiquette and what to expect is crucial. A Nikah khawan plays a vital role in ensuring that all the necessary rituals and customs are followed during the ceremony. They act as an intermediary between the couple and their families, guiding them through each step with grace and holiness.  You can anticipate a calm yet authoritative presence from your chosen Nikah khawan throughout the ceremony. Nikah Khawan will guide you through reciting vows and exchanging rings or other symbolic gestures according to Islamic customs. Their extensive knowledge of religious texts ensures that every word spoken carries deep meaning within an Islamic context. Their expertise in managing time-honored rituals smoothly creates an atmosphere filled with reverence and tranquility for all present. As you embark on this beautiful journey together as a married couple, having a knowledgeable and respectful Nikah khawan by your side can bring immense comfort and ease any anxieties related to cultural practices or proper protocol during such ceremonies.
Nikah khawan Booking: How It Works
We strive to make it as convenient as possible for our clients. To book our Nikah khawan services, you only need to visit our website and Contact us through email or a contact form, and you can call us. You will provide basic details such as your name, contact information, wedding date, and location. You can also specify any specific requirements or preferences regarding the Nikah ceremony. Once we receive your booking request, our team will review it and get back to you with a confirmation of availability and pricing details. It's that easy! So why wait? Book your trusted Nikah khawan today, and help us make your wedding ceremony memorable.
Our Nikah khawan Process Explained
Regarding our Nikah khawan process, we strive to make it as seamless and stress-free as possible for couples in Pakistan. Our team of experienced and professional Nikah khawans is dedicated to ensuring that your nikah ceremony is conducted with utmost care and adherence to Islamic traditions. You can contact us through our website or contact number to inquire about our services. Our friendly customer service representatives will assist you in selecting the perfect Nikah khawan based on your preferences and requirements. Once you have made your choice, we will schedule a meeting between you and the selected Nikah khawan so that you can discuss the details of your nikah ceremony.

During this meeting, the Nikah khawan will guide you through all the necessary steps in the nikah process. They will guide you in completing any required paperwork, preparing for the religious rituals, and answering any questions or concerns. On the day of your nikah ceremony, our professional Nikah khawan will lead the proceedings according to Islamic customs and ensure everything goes smoothly.
Factors to Consider for Nikah Khawan Fees
It's widely recognized that Pakistani weddings are renowned for their generosity, with significant spending on marriage ceremonies and festivities that resemble grand festivals.
At our Nikah Khawan service, we provide a cost-effective solution. The fee for a Nikah conducted by our experienced Nikah Khawans ranges from Rs. 15,000 to Rs. 25,000, depending on factors like distance and other circumstances. Our charges for Nikah Khawan services in Karachi, Islamabad, Lahore, and Rawalpindi are consistently nominal, varying city by city. While our services and expertise meet the highest standards, our fees remain the most competitive in Pakistan.
Our Nikah Khawan is available to officiate your Nikah ceremony at your chosen venue. Alternatively, we can arrange the Nikah Majlis (Gathering for Nikah) at our office, for which we charge a minimal fee. A Nikah with simplicity entails a ceremony involving close friends and family members exclusively. With this simplified approach, you can eliminate additional expenses associated with elaborate weddings, such as venue rentals, banquet costs, meal arrangements, decorations, extravagant attire, jewelry, and transportation. Simply visit our office, where the Nikah khawan process is straightforward and cost-effective.
For further details, please contact us via email, WhatsApp, SMS, or online web form. We welcome you to visit our offices in Karachi, Lahore, and Islamabad.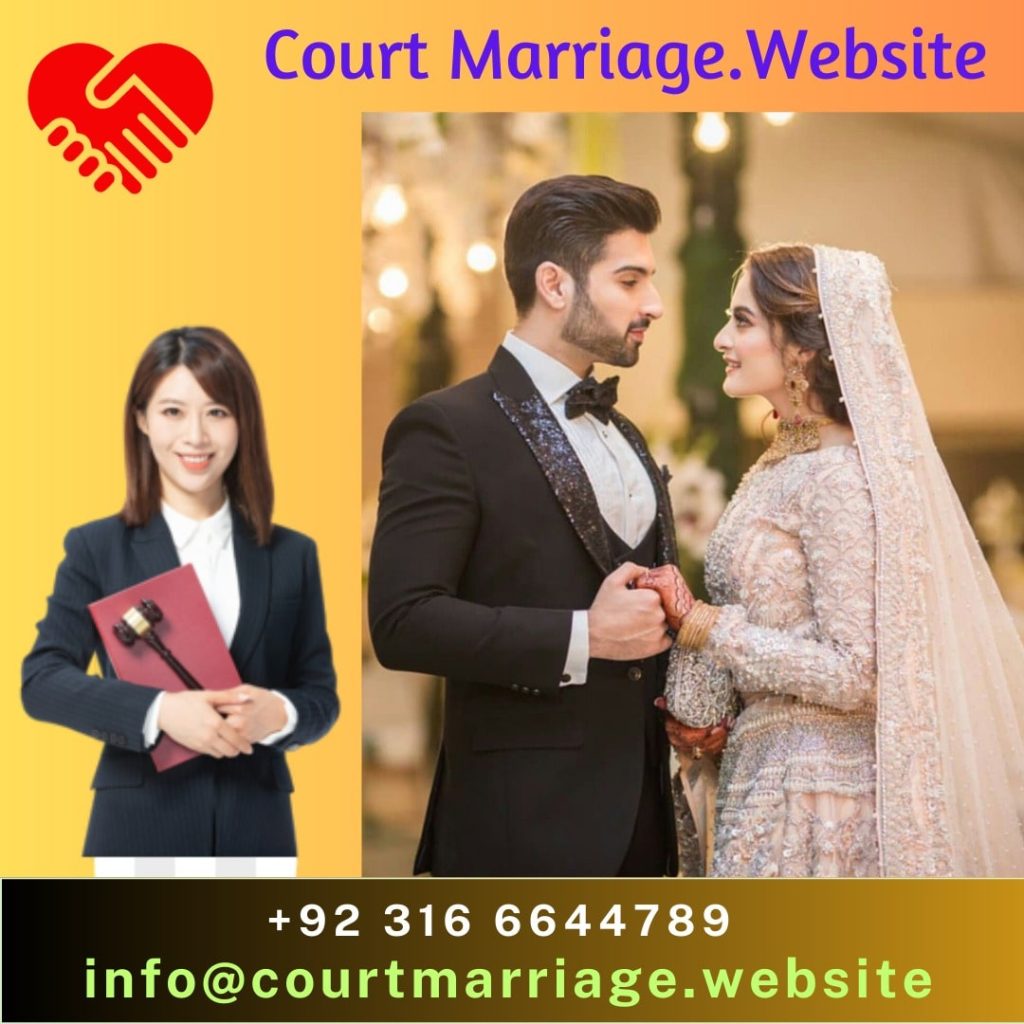 The Process of Nikah and Marriage in Pakistan
In Pakistan, the process of Nikah and marriage is deeply rooted in Islamic traditions. It involves several steps to ensure a successful union between two individuals. Both parties express their consent to marry in the presence of witnesses. Then, the bride's family may negotiate the terms of the marriage contract, known as "mehr." A ceremony is conducted where vows are exchanged, and blessings are sought from Allah for a prosperous married life. After the Nikah ceremony, it is customary for families to celebrate with feasts and gatherings. The couple then begins their new journey together as husband and wife. This process reflects the importance of marriage within Pakistani culture and allows families to unite and celebrate love and unity.
Testimonials from Happy Couples We've Served From Nikah Khawan
We take pride in the satisfaction of our clients. Our team of expert, Nikah Khawans has facilitated numerous marriages across Pakistan, leaving happy couples with cherished memories and a strong foundation for their future together. From Lahore to Karachi, Islamabad to Peshawar, our Nikah Khawans have received glowing testimonials from couples impressed by their professionalism, attention to detail, and ability to create a meaningful and personalized ceremony. These testimonials testify to the quality of service we provide, and the trust couples place in us on their special day. With years of experience under their belts, our knowledgeable Nikah Khawans are well-versed in all Islamic marriage rituals and will quickly guide you through each step. 
Experience the Tradition with Our Nikah Khawans in Pakistan
We understand the significance of upholding traditional values and customs regarding Nikah ceremonies. That's why our team of experienced and knowledgeable Nikah khawans is here to ensure your special day is authentic and revered. Our Nikah khawans have years of experience conducting Islamic marriages and are well-versed in the rituals and traditions that make these ceremonies so meaningful. Nikah Khawan will guide you through each step of the process, from reciting the marriage vows to overseeing the signing of the marriage contract. With their expertise, you can rest assured that your Nikah ceremony will be conducted with utmost respect for religious customs. Contact us today to learn more about how our Nikah khawans can help make your wedding day memorable.
Serving Couples Across Pakistan with Online Nikah Khawan
we understand the importance of finding a trusted nikah khawan who can officiate your marriage ceremony with utmost sincerity and adherence to Islamic traditions. Our online nikah Khawan services can serve couples across Pakistan, regardless of their location. Our online platform allows teams to easily connect with experienced and qualified nikah khawans from their homes. Whether you're based in Karachi, Lahore, Islamabad, or any other city in Pakistan, our dedicated team is here to assist you throughout the process. From initial consultations to conducting the ceremony, we strive to make your nikah experience seamless and memorable.
Nikah Khawan FAQs: Your Questions Answered
Have questions about Nikah khawan services? We've got you covered with answers to some of the most frequently asked questions.

1. What is a Nikah Khawan?
A Nikah Khawan is an individual who officiates and performs the Islamic marriage ceremony known as nikah. They are crucial in ensuring the marriage contract is executed according to Islamic teachings and customs.

2. How do I find a reliable Nikah Khawan in Pakistan?
When searching for a trusted Nikah Khawan service, it's essential to consider their experience, reputation, and knowledge of Islamic rituals. Look for reviews or testimonials from previous clients to understand their professionalism and expertise.

3. Can I choose my own Nikah Khawan?
You can select your Nikah Khawan based on your preferences and requirements. It's essential to communicate your expectations clearly with them beforehand so they can tailor their services accordingly.

4. Do I need witnesses for the nikah ceremony?
According to Islamic tradition, two adult Muslim witnesses are required during the nikah ceremony. These witnesses should be present throughout the process and must fulfill specific criteria outlined by Shariah law.

5. What documents are needed for a nikah ceremony?
The specific documents required may vary depending on local customs and regulations but generally include identification documents such as passports or national identity cards for both parties involved in the marriage.